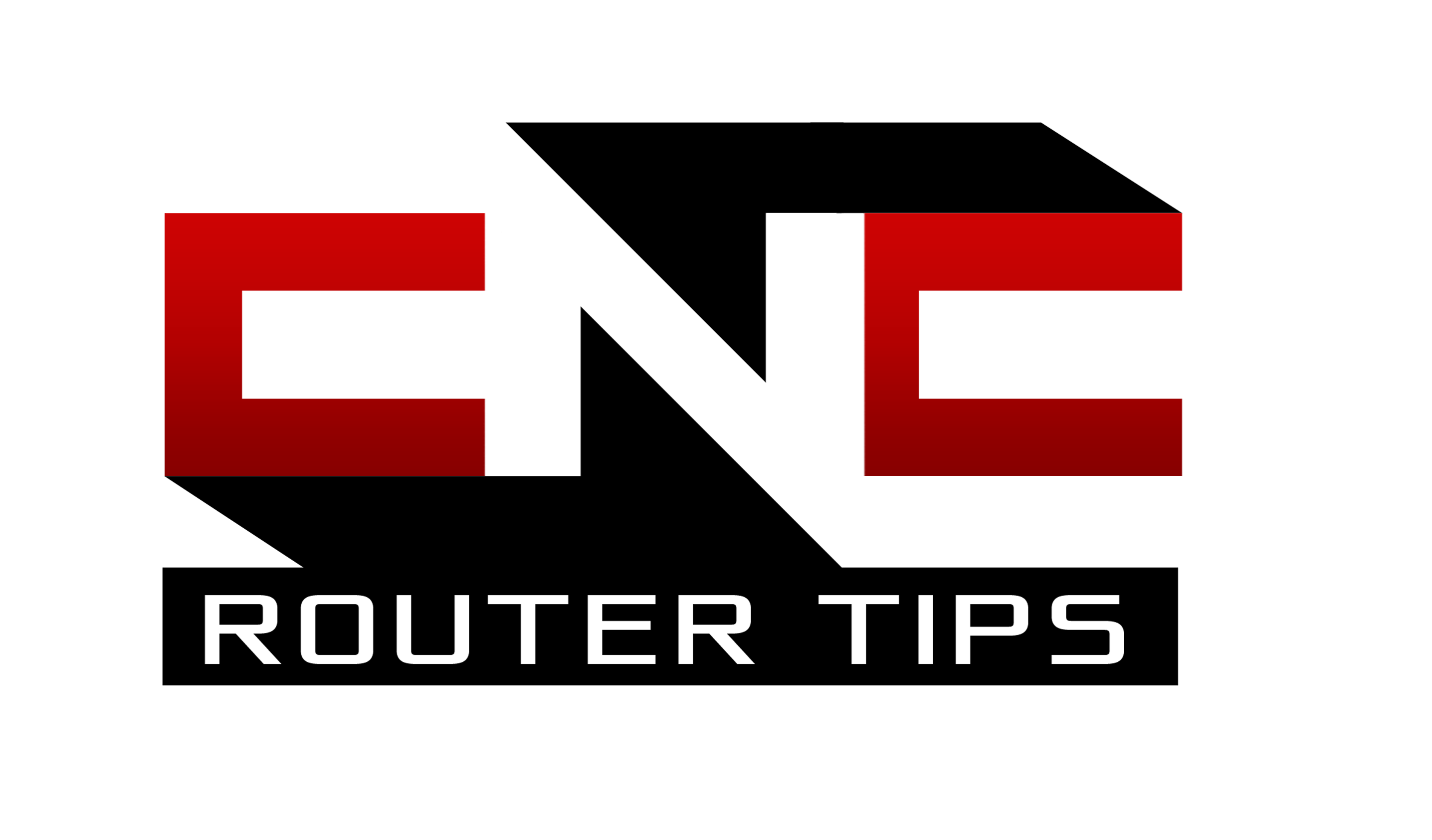 Welcome to the CNC Router Tips Podcast!
CNC Router Tips is my brand new, podcast that features an actual question submitted from one of our amazing listeners like you!
I want this show to be fun, personal, and helpful! I will keep the answers to your questions short enough for you to listen to on your coffee break. So let's keep it real and sensible, okay? Please use common sense and show courtesy with your questions. That way everyone wins! Here are some guidelines to ensure your question is qualified to be featured on the show. Please keep your question under one minute in length. If it goes a little over, that's fine, but please keep it concise and to the point. If you have a website and URL, you're allowed to share it only once during the recording. For example: "Hi, my name is Jane Doe. I have a website called Jane's Fine Wood Works Dot Com. My question is…" Spammy, disrespectful, or deeply private questions will not be considered for the podcast. I use SpeakPipe.com, a fantastic web service that allows anyone to leave me a voicemail message through the Internet. It's really easy to use. I swear 🙂 All you need is an Internet connection and a microphone. Or, you can download the
Speakpipe app
for your smartphone.
Please note that by submitting a voicemail question, you're allowing me to share it publicly on the podcast. Click here for more details on the Terms of Use. Also note that it's impossible for me to get to everyone's question—you may not receive a direct response to your question. I will answer qualified questions as they come, but if your question has already been asked by someone else, I will have to move on to the next. Keep listening to the show–most questions get answered at some point. Given the volume of questions that I receive, I won't be able to email you back with a response. Also, if your request is time-sensitive, then
email
me directly. It can take us a week or longer to listen to new questions. Thanks for understanding, and thanks for listening!
Become a Friend of the Show: Please Subscribe and Review!
If you'd like to get CNC Router Tips delivered easily to your device with each new episode, please subscribe using your preferred method below:
Please consider leaving an honest review of the show on iTunes by clicking ->HERE
Why CNC ROUTER TIPS PODCAST?
My mom was studying to be a teacher before she got married and I think some of that has rubbed off on me. She was an amazing women and always encourage me to learn and to share what I learned. She used to say "Each One, Teach One." and I try to live up to that instruction.
About 4 years ago my Mom passed away after a long illness. I had just retired from a job I did not like and was searching for what I wanted to do with the rest of my life. I was traveling half way across the country by car to attend her funeral and I was listening to podcasts to take my mind off things. Somewhere during that trip I decided I wanted to start a web based business and a podcast about CNC.
But at the time there was not a lot of people talking about CNC and I had never done any public speaking so I kept putting it off. I felt like I have been letting her down because I haven't followed through on my dream to have a podcast. So I am launching this podcast as a celebration of her life.
Get featured, Get a Free Gift!
Get your question featured in an Episode of CNC Router Tips Podcast and receive a free gift.
Just make sure to leave your email so I can contact you after the show to send your free gift.
Several members of my private Facebook group have asked me for a CNC Router Tips T-Shirt. Well I made some up and they love them. Well you have a chance to get one of your own.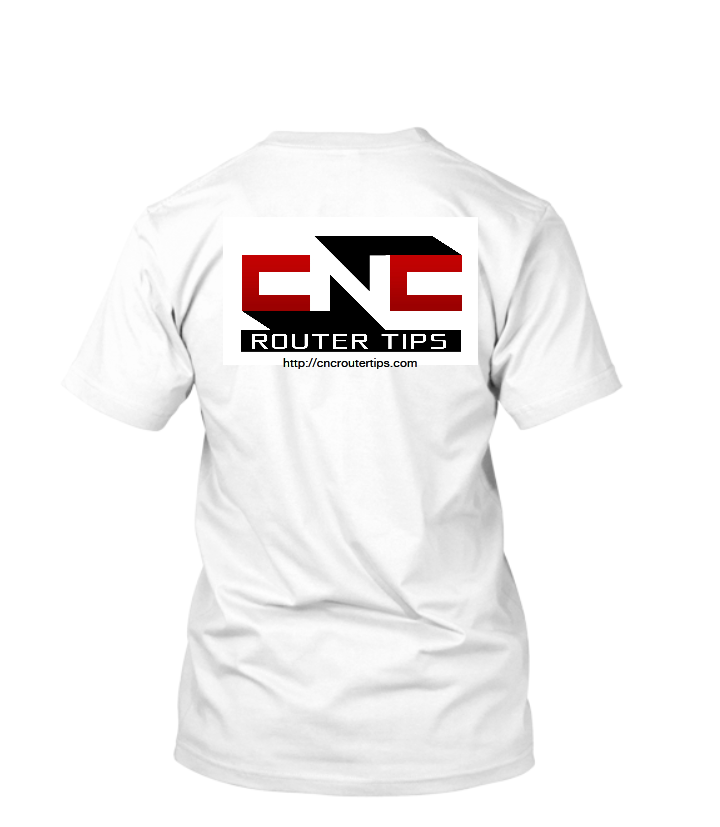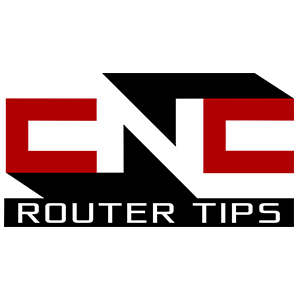 I thought it would be cool to give away a free t-shirt to everyone whose question is answered on the show! Then I did the math and realized we are not there yet. So I decided to do the next best thing. If your question appears on CNC Router Tips Podcast, you will automatically be included in a monthly drawing. One lucky winner will receive a CNC Router Tips Podcast T-Shirt. Those whose names are not chosen will receive an ebook. The T-shirt winner will get an email from me shortly, asking you for your shipping address and t-shirt size. This is my way of thanking you for asking a great question and helping to deliver more value to the CNCRT audience.
My Newsletter And FREE eBook
Before I let you go so you can enjoy the CNC Router Tips podcast, I'd like to kindly invite you to subscribe to my newsletter, which is full of exclusive content that you cannot find here on the site or in the podcast.
Unlike other internet marketers, I seldom sell anything off of my list. I use it to give you awesome info and even engage with you at times. Whenever I DO make an offer available to my audience I guarantee it will be a product I use myself and love. You can unsubscribe at any time, but I promise you will not be disappointed.
As a thank you, you'll get instant access to my eBook, The Makers Guide To Accurate Cuts, A brief guide on how to quickly set up a work piece for machining, along with some shortcuts and recommended practices.
Just enter your name and email below and you'll get a copy of it right away.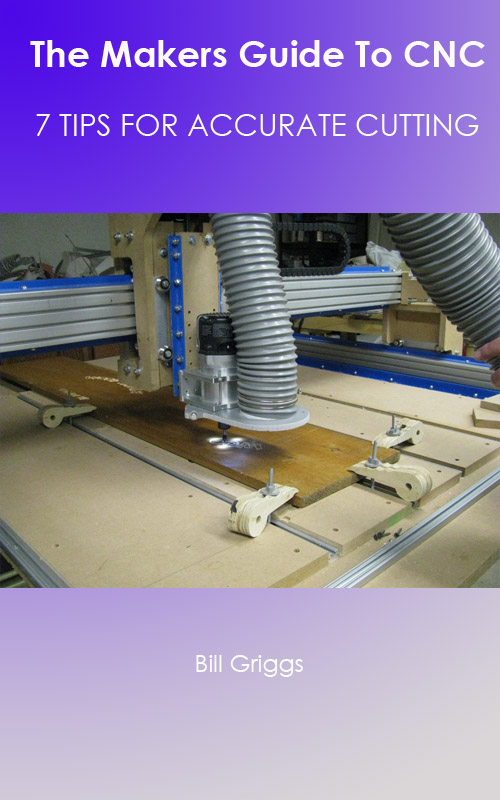 Don't miss a tip. Subscribe to my newsletter