Hi, I'm BiIl Griggs and I am a Father, Writer, Maker, Tinkerer, Innovator, Jazz Hack, Woodworker, Volunteer and Entrepreneur. I have been building CNC machines since 1999 and I built my first CNC Router table in 2005.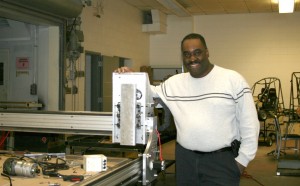 I wanted a CNC Router table to make it easier for me to make model airplane kits and custom parts. Commercial CNC machine were very expensive (and still are) and were out of my reach. So I decided I would try to build my own from plans on the internet.
My first efforts were made from MDF, Gas pipe and roller skate bearings. I soon realized that my MDF machine was finicky and too small. So I began design work on a larger machine. About the time I got the drawings finished, someone else came out with plans for an even larger machine. I dropped my design and began building this tested design instead. I completed construction of my second machine in 2009. It was called a Joescnc 4×4 Hybrid.
In 2010 I decided to create a totally new style of Z axis for my machine. I called this the Warp Drive Project. As a result of the success of the Warp Drive Project, I came to the attention of Morrisville State College. I became an assistant and then an Adjunct Instructor and taught the students how to design and build CNC Router tables.
While all this was going on I began blogging about my obsession with CNC machines and creating Youtube videos. I wanted to share what I was learning with anyone who was interested.
I am convinced that CNC Routers can restart the Cottage Industry by giving people the chance to create custom designed art and products which they can market globally. I want to share that opportunity with you.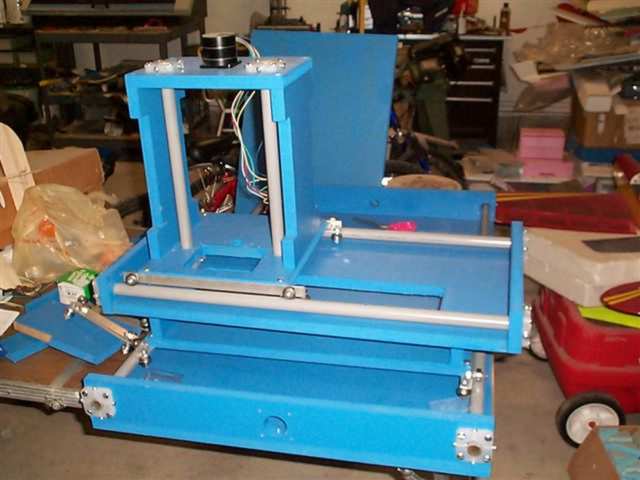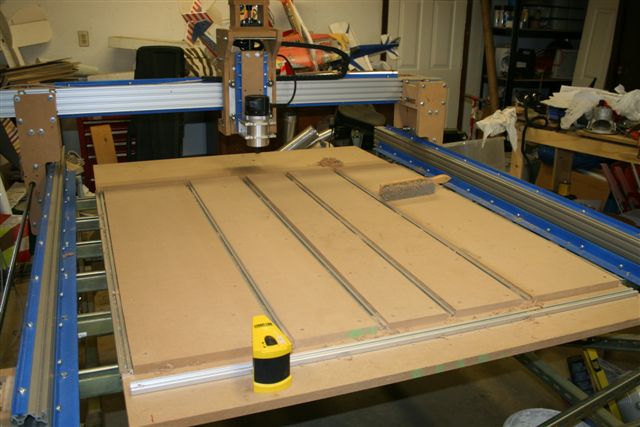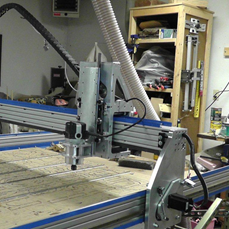 Why the CNC Router Tips Blog?
In the CNC Router Tips blog I hope to show you how I do things. I plan to pull back the curtain and show you all my hiccup as well as my successes. I will show you how I do a project and also how much I actually make from each project.

If you are already doing business using a CNC router, I hope by showing you both my successes and failures will encourage you to take action to reach your goals. I will also show you how I am doing business online.

If you're not doing business online but thinking about it, you can see what it's like, see what's involved and make decisions on your own without having to pay someone or worry that what they say is false and a waste of your money.

I will start with $100 and a CNC Router and see where it goes. You get a ring side seat as every month I post my income reports.
Ask me about your CNC Router questions on my Podcast. I will be glad to help or try to get you the help you need.

I want this podcast to be fun, personal, and helpful! So let's keep it real and ask sensible questions, okay? Please use common sense and show courtesy to everyone. That way everyone wins!

Here are some guidelines to ensure your question is qualified to be featured on the show.

1. Please keep your question under one minute in length. If it goes a little over, that's fine, but please don't ramble.

2. If you have a website and URL, you're allowed to share it but only once during the recording. For example: "Hi, my name is John Doe. I have a blog called John's Woodworks at Johnswoodworks.com. My question is…"
Spammy, disrespectful, or deeply private questions will not be considered for the podcast.

3. If you need to ask more than one question, just make each one a separate voice mail.

I use SpeakPipe.com, a fantastic web service that allows anyone to leave me a voice mail message using the Internet. It's so simple you will wonder why you didn't think of it. All you need is an Internet connection and a microphone.