CNC Router Tips
Welcome to the CNC Router Tips blog. The CNC Router Tips blog is a new companion to the CNC Router Tips Podcast and also the private membership group #CNC Router Tips.

Hi, I'm Bill Griggs and I started CNCRT podcast to have a way to reach out to fellow hobby and business operators of CNC Router Tables. I have been building and using CNC Router Tables for over 10 years and I love it. I wanted a way to share what I have learned with others. When I first got started researching CNC about 15 years ago, there was very little information available online (mostly because there wasn't much online at all back then). So, it was very difficult to gather enough accurate information about CNC machines to build one. Even now 15 years later things are not a whole lot better. The information is available, but it is scattered all over the place, so I decided to do something about it.

I created CNC Router tips to be a place where you can get answers about CNC Router tables, how they are made, how they are operated, what software they use, how they are programed and how people make money with them. If you have questions about any of these topics then this is the place for you.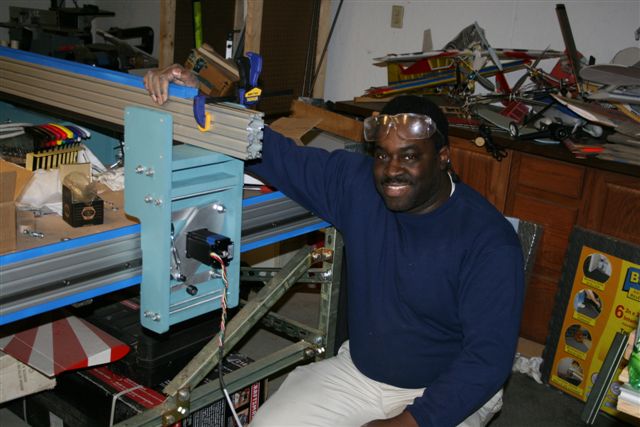 Here is what I plan to do. I will have a podcast episode 3 time a week which will answer your questions, one question per episode. I plan to keep the episodes short and sweet. Short enough for you to listen on your coffee break. In this way I hope to get to answer more questions and not worry about losing your attention (or mine).

Along with the Podcast there will also be blog posts and videos to cover the more in depth topics. In this way I hope there will be something for everyone. We all learn and process things differently so why limit ourselves to one method of teaching.


If you have a question or would like to get in touch with me there are a number of ways you can do it. The easiest way is to leave me a voice mail with your question. I set up a page on Speakpipe for you to do just that. Speakpipe is an amazing piece of free software that lets you leave me a voicemail (90 seconds). Just ask your question and if it gets picked I will answer it on air and dedicate the episode to you.
https://www.speakpipe.com/CNCROUTERTIPS
. You can also reach me on Twitter @BillGriggs or through
http://about.me/BillGriggs
.